It is our perception of the world that creates our reality within it.  In this information overload era, there is a collective awareness of perception's power, which shapes our experiences more than ever. Join TEDxNashville as we challenge your perception of community and the world, the ideas you create, and what inspires you.
---
POPULAR TEDxNASHVILLE TALKS
---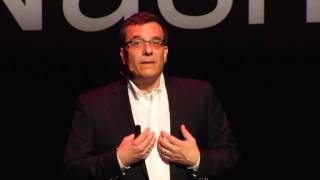 Scott Rouse | Kill your body language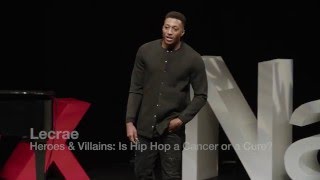 Lecrae | Heroes & Villains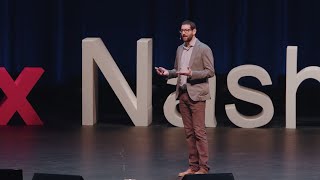 Dr. David Vago | Self-Transformation
Scott Rouse | Kill your body language

How to kill your body language Frankenstein and inspire the villagers: Scott Rouse at TEDxNashville As a behavior analyst and body language expert, Scott Rouse holds multiple certificates in advanced interrogation training and has been trained along side the FBI, Secret Service, U.S. Military Intelligence, and the Department of Defense. His extensive training, education, and practice of nonverbal communication has made him an expert and consultant to law enforcement as well as successful CEO's, attorneys, executives, and entertainers. He is also a Grammy nominated producer and retired from a successful 32 year career in the music business in 2011. Rouse found a home for his skill set at The Nashville Entrepreneur Center where he heads the EC's Pitch Department and works with startups and new entrepreneurs helping them create investor pitches for funding. Rouse says "When pitching, there are many things that click the investor's 'Gut Feeling Controls' to the 'Something's Not Right Here' setting. Even though you're being honest, you may inadvertently be doing something that tells the investor's Limbic Brain 'Look out, this guy's up to something...' That happens because the pitcher is stressed and nervous. The investor's Limbic Brain is relaying what it believes to be correct information to the rest of the brain, just like it's supposed to, and that makes the investor act just as you would expect. As an expert in involuntary physiological communication, I see what causes those problems and I fix them." Through his success helping startups raise millions of dollars in funding he has become known as "The PitchFixer".

Lecrae | Heroes & Villains

Heroes and Villains: Is hip-hop a cancer or a cure? When we prostitute things like misogyny and violence for the sake of entertainment, we perpetuate villainous ideas as heroic. Hip hop is one of our generation's perpetrators, but is also the art form that can turn this ship around. Lecrae is quickly developing into one of the biggest music stories of the year and his Cinderella rise has been noted everywhere from RollingStone, XXL Magazine, Vibe Magazine, The New York Times, The Atlantic, the cover of The Huffington Post to industry trades such as Billboard Magazine, Variety and Vulture. His performance on The Tonight Show Starring Jimmy Fallon, perfectly timed with his album's release, had fans buzzing as he performed multiple hit records from Anomaly. He's performed at the BET Experience, co­hosted The Dove Awards, co-­headlined the highest ticketed tour in the country (Winter Jam) and received a nomination for Best Impact Track at this year's BET Hip Hop Awards. Sway Calloway, MTV News Executive Producer and host of his own nationally syndicated radio show, The Wake Up Show, recently proclaimed Lecrae as the "Evolution of Hip­Hop."

Dr. David Vago | Self-Transformation

Self-Transformation Through Mindfulness How is the Self represented in the brain and how is it sculpted through our everyday moment-to-moment perceptions, emotions, and thoughts? Cognitive Neuroscientist, David Vago demonstrates that a systematic form of mental training involving meditation and mindful awareness has the potential to transform our self and our mental habits in a positive way. Learn more about how every moment is an opportunity to change our brain and strongly influence our health & longevity at both conscious and non-conscious levels. A Cognitive Neuroscientist by training, David Vago has close to 20 years of experience with mindfulness practice and teaching, and over a decade conducting translational neuroimaging, cognitive, and clinical research on the basic mechanisms and therapeutic relevance of mindfulness and associated meditation/contemplative practices. Through his research, Dr. Vago focuses on one basic question – "What are the basic neurobiological and physiological components that constitute adaptive mind-brain-body interactions and their therapeutic relevance in psychiatric settings?" In addition to being an expert in the emerging field of contemplative neuroscience, David has studied the neural mechanisms of neuropsychiatric disease and chronic pain using fMRI and is translating these findings into biologically-based diagnostic and therapeutic strategies for alleviating suffering. He is the research director at the Osher Center for Integrative Medicine at Vanderbilt University Medical Center and a research associate in the Functional Neuroimaging Laboratory, Brigham and Women's Hospital, Harvard Medical School.
D'Llisha Davis: Celebrating Nashville's Women Creatives
Some people didn't realize March was (and is) National Women's History Month. And then others know it, or saw it
Read more.
Ketch Secor: A Closer Look
A few days ago, I sat down with Ketch Secor, author, musician, and lead singer of Old Crow Medicine Show,
Read more.
UniCycle – More Than Just School Uniforms
The way we provide clothes to Nashville's neediest has changed, but this could become how Nashville takes on more than
Read more.
It was a packed two days of some incredible thoughts from an impressive lineup of speakers. From the very tiniest antibodies in our white blood cells to the very huge galactic mysteries yet to be solved, TEDxNashville gave attendees a lot to think about.
— Marcia A. Masulla & Kimberly Novosel 
I believe that part of the appeal of TED Talks is the "purity" of the platform. No politics, religion, or advertising. No fees or honorariums. Viewers appreciate that TED Talks are a safe space, where the only agenda is enhancing society through imparting knowledge, sharing ideas, and sparking creativity.
— Rob Ivy, CFO, Lee Company