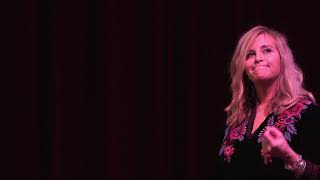 Megan Barry | The Power In Having Your Worst Day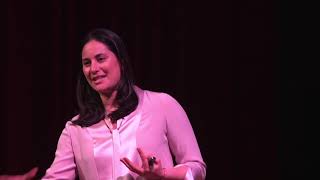 Samar Ali | What Does It Mean To Belong In America Today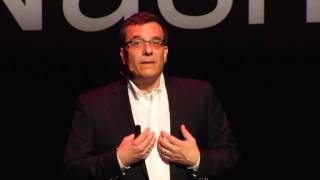 Scott Rouse | Kill your body language.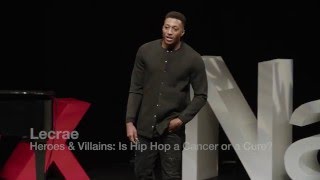 Lecrae | Heroes & Villains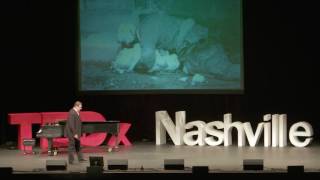 Stephen Mansfield | The Kurds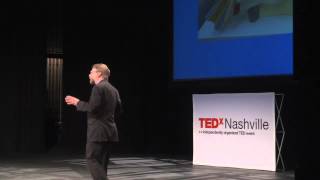 Douglas Vakoch | What Would You Say to an Extraterrestrial?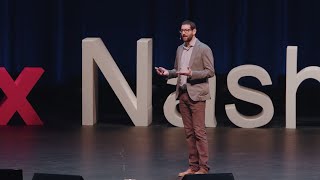 Dr. David Vago | Self-Transformation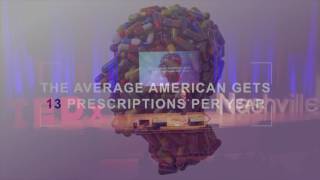 Dr. Tracy Jackson | Hardest Pill to Swallow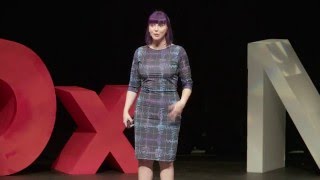 Kelly Holley-Bockelmann | Spacetime Symphony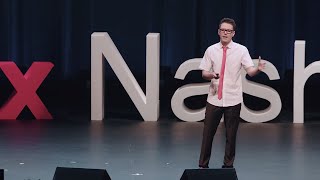 Bobby Bones | Winning By Losing
Megan Barry | The Power In Having Your Worst Day

On July 20, 2017, former Nashville Mayor Megan Barry experienced the worst day of her life. Megan discusses the curious power and freedom that can follow unimaginable tragedy. As the former Mayor of Nashville, Tennessee, Megan Barry is an activist against opioid abuse. Barry earned her B.S. in Elementary Education from Baker University and her MBA from Vanderbilt University in 1993.

Samar Ali | What Does It Mean To Belong In America Today

Countries and cities around the world are rapidly transitioning into ""Majority-Minority" communities where no particular race or ethnicity composes the majority. The United States will soon be a "majority-minority" country where all Americans will be in a minority. Whenever there is a demographic shift at this level, particularly in a democracy, residents become nervous as they wonder what this means for their way of life. And without fail, almost everyone begins to ask questions of themselves and others: Who belongs? Who has power? Who should have power? Samar Ali is an entrepreneur with Lodestone Advisory Group and a lawyer with Bass Berry and Sims. She works locally, regionally, nationally and globally to strengthen democratic institutions, and to de-stigmatize the Muslim identity in America today. She is a Young Global Leader with the World Economic Forum.

Scott Rouse | Kill your body language.

How to kill your body language Frankenstein and inspire the villagers: Scott Rouse at TEDxNashville As a behavior analyst and body language expert, Scott Rouse holds multiple certificates in advanced interrogation training and has been trained along side the FBI, Secret Service, U.S. Military Intelligence, and the Department of Defense. His extensive training, education, and practice of nonverbal communication has made him an expert and consultant to law enforcement as well as successful CEO's, attorneys, executives, and entertainers. He is also a Grammy nominated producer and retired from a successful 32 year career in the music business in 2011. Rouse found a home for his skill set at The Nashville Entrepreneur Center where he heads the EC's Pitch Department and works with startups and new entrepreneurs helping them create investor pitches for funding. Rouse says "When pitching, there are many things that click the investor's 'Gut Feeling Controls' to the 'Something's Not Right Here' setting. Even though you're being honest, you may inadvertently be doing something that tells the investor's Limbic Brain 'Look out, this guy's up to something...' That happens because the pitcher is stressed and nervous. The investor's Limbic Brain is relaying what it believes to be correct information to the rest of the brain, just like it's supposed to, and that makes the investor act just as you would expect. As an expert in involuntary physiological communication, I see what causes those problems and I fix them." Through his success helping startups raise millions of dollars in funding he has become known as "The PitchFixer".

Lecrae | Heroes & Villains

Heroes and Villains: Is hip-hop a cancer or a cure? When we prostitute things like misogyny and violence for the sake of entertainment, we perpetuate villainous ideas as heroic. Hip hop is one of our generation's perpetrators, but is also the art form that can turn this ship around. Lecrae is quickly developing into one of the biggest music stories of the year and his Cinderella rise has been noted everywhere from RollingStone, XXL Magazine, Vibe Magazine, The New York Times, The Atlantic, the cover of The Huffington Post to industry trades such as Billboard Magazine, Variety and Vulture. His performance on The Tonight Show Starring Jimmy Fallon, perfectly timed with his album's release, had fans buzzing as he performed multiple hit records from Anomaly. He's performed at the BET Experience, co­hosted The Dove Awards, co-­headlined the highest ticketed tour in the country (Winter Jam) and received a nomination for Best Impact Track at this year's BET Hip Hop Awards. Sway Calloway, MTV News Executive Producer and host of his own nationally syndicated radio show, The Wake Up Show, recently proclaimed Lecrae as the "Evolution of Hip­Hop."

Stephen Mansfield | The Kurds

The Kurds: The Most Famous Unknown People in the World The Kurds are an ancient and noble people who are now the primary "boots on the ground" against ISIS in the Middle East. They are 35 million strong worldwide, the largest people group on earth without their own homeland. In this stirring talk, Stephen Mansfield tells the story of the Kurds and does so, surprisingly, through the lives of three women. Stephen Mansfield is a New York Times bestselling author who first rose to global attention with his groundbreaking book, The Faith of George W. Bush, a bestseller that Time magazine credited with helping to shape the 2004 U.S. presidential election. He has written celebrated biographies of Barak Obama, Booker T. Washington, George Whitefield, Winston Churchill, Pope Benedict XVI, and Abraham Lincoln, among others. Mansfield's latest book, The Miracle of the Kurds, is a timely introduction to the Kurdish people that reached bookstores just as Kurdish troops began standing heroically against the evils of ISIS in the Middle East. The book has been named "Book of the Year" by Rudaw, the leading Kurdish news service.

Douglas Vakoch | What Would You Say to an Extraterrestrial?

What Would You Say to an Extraterrestrial? Douglas Vakoch is the Director of Interstellar Message Composition at the SETI Institute, as well as the only social scientist employed by a SETI (Search for Extraterrestrial Intelligence) organization. Dr. Vakoch researches ways that different civilizations might create messages that could be transmitted across interstellar space, allowing communication between humans and extraterrestrials even without face-to-face contact. He is particularly interested in how we might compose messages that would begin to express what it's like to be human. Dr. Vakoch leads the SETI Institute's project to compose interstellar messages of the kind that may some day be sent in reply to a signal from extraterrestrials. As a member of the International Institute of Space Law, he examines international policy issues related to sending such responses. He serves as Chair of both the International Academy of Astronautics (IAA) Study Group on Interstellar Message Construction and the IAA Study Group on Active SETI: Scientific, Technical, Societal, and Legal Dimensions. Dr. Vakoch has published widely in scholarly books and journals in psychology, anthropology, astronautics, and the relationship between the arts and sciences. He is the editor of several books, including Communication with Extraterrestrial Intelligence, Civilizations Beyond Earth: Extraterrestrial Life and Society, Psychology of Space Exploration: Contemporary Research in Historical Perspective, and Ecofeminism and Rhetoric: Critical Perspectives on Sex, Technology, and Discourse. His work has been featured in newspapers and magazines such as the New York Times, Nature, Science, and Der Spiegel. As a spokesman on the cultural aspects of SETI, he has been interviewed on radio and television shows on the BBC, NPR, ABC, The Learning Channel, The Discovery Channel, and many others. In addition to being a clinical psychologist (Ph.D., State University of New York at Stony Brook), Dr. Vakoch has formal training in comparative religion (B.A., Carleton College) and the history and philosophy of science (M.A., University of Notre Dame). His broad background gives him unique insights into the significance of SETI as a human enterprise in deeper self- understanding. In addition to his position at the SETI Institute, Dr. Vakoch is Professor of Clinical Psychology at the California Institute of Integral Studies. In the spirit of ideas worth spreading, TEDx is a program of local, self-organized events that bring people together to share a TED-like experience. At a TEDx event, TEDTalks video and live speakers combine to spark deep discussion and connection in a small group. These local, self-organized events are branded TEDx, where x = independently organized TED event. The TED Conference provides general guidance for the TEDx program, but individual TEDx events are self-organized.* (*Subject to certain rules and regulations).

Dr. David Vago | Self-Transformation

Self-Transformation Through Mindfulness How is the Self represented in the brain and how is it sculpted through our everyday moment-to-moment perceptions, emotions, and thoughts? Cognitive Neuroscientist, David Vago demonstrates that a systematic form of mental training involving meditation and mindful awareness has the potential to transform our self and our mental habits in a positive way. Learn more about how every moment is an opportunity to change our brain and strongly influence our health & longevity at both conscious and non-conscious levels. A Cognitive Neuroscientist by training, David Vago has close to 20 years of experience with mindfulness practice and teaching, and over a decade conducting translational neuroimaging, cognitive, and clinical research on the basic mechanisms and therapeutic relevance of mindfulness and associated meditation/contemplative practices. Through his research, Dr. Vago focuses on one basic question – "What are the basic neurobiological and physiological components that constitute adaptive mind-brain-body interactions and their therapeutic relevance in psychiatric settings?" In addition to being an expert in the emerging field of contemplative neuroscience, David has studied the neural mechanisms of neuropsychiatric disease and chronic pain using fMRI and is translating these findings into biologically-based diagnostic and therapeutic strategies for alleviating suffering. He is the research director at the Osher Center for Integrative Medicine at Vanderbilt University Medical Center and a research associate in the Functional Neuroimaging Laboratory, Brigham and Women's Hospital, Harvard Medical School.

Dr. Tracy Jackson | Hardest Pill to Swallow

The Hardest Pill to Swallow Dr. Tracy Jackson presents the idea that "pain is in the brain" and explains why a pill won't make it go away. Dr. Jackson explores the truths and consequences of how doctors and patients are getting it wrong in pain management and the way to make it right. Dr. Tracy Jackson completed training in anesthesiology at the University of North Carolina, where she served as chief resident. She also completed a fellowship in chronic pain management at Stanford. At Vanderbilt University she created and directed their pain fellowship. She quickly learned that the epidemic that is the leading cause of accidental death in Tennessee and the USA isn't an infectious disease – it is opioid overdose. She has co-authored guidelines for responsible opioid prescribing in conjunction with the Tennessee Department of Health and is on the Board of Directors of the Tennessee Pain Society. She is also certified in medical acupuncture and yoga, and worked closely with the Osher Center for Integrative Medicine at Vanderbilt to better understand "alternative" methods to deal with chronic pain. She works within Vanderbilt to develop new interdisciplinary functional rehabilitation programs. She's also recently founded "Relief Retreats" for living beyond pain.

Kelly Holley-Bockelmann | Spacetime Symphony

The Spacetime Symphony of Gravitational Waves Science is on the verge of observing the ripples in spacetime caused by moving black holes; these gravitational waves will open a new window to the universe of things we can't see with light - things that could unlock some of the deepest mysteries about the universe. Kelly Holley‐Bockelmann is an Associate Professor of Astronomy at Vanderbilt University, where she joined the faculty in 2007. She received her B.S. in Physics at Montana State University and her PhD in Astronomy in 1999 at the University of Michigan. After her PhD, she did postdoctoral work at Case Western Reserve University and the University of Massachusetts. In 2004, she joined the Center for Gravitational Wave Physics at The Pennsylvania State University. She is a recipient of a Faculty Early Career Development (CAREER) award from the National Science Foundation , is a Vanderbilt Chancellor Faculty Fellow, and her work has also been supported by NASA. Dr. Holley ­Bockelmann's research on growing supermassive black holes and rogue black holes have been featured in many online and print media outlets, though she still gets a bit nervous talking to the press.

Bobby Bones | Winning By Losing

My Story: Winning By Losing National Syndicated On-Air Personality, New York Times Bestselling Author and Stand Up Comedian Bobby Bones shares a vulnerable "Winning By Losing" message, with insight into how losing often kickstarts the motivation that paves the way for success. Bobby Bones, dubbed by New York Times as "the biggest thing in country radio," recently announced that he will take his FUNNY & ALONE STAND UP COMEDY TOUR nationwide in 2017. The host of iHeartMedia's The Bobby Bones Show, reaching millions  of listeners on nearly 100 stations, Bones' stand-up show combines his love for country music and comedy in his distinct humorous patter, while regaling stories from growing up in rural Arkansas, to hosting the biggest show in country radio. Heralded by Rolling Stone as "if not a king of all media, then at least a prince," Bones' profile catapulted this year with the release of BARES BONES: I'M NOT LONELY IF YOU'RE READING THIS BOOK (Dey Street Books). The release spent 4 weeks on New York Times Bestsellers List, following an overwhelming debut that saw the memoir claim the No. One spot on multiple lists including USA Today and Wall Street Journal. Bones was recently honored by ASCAP with the "Partners In Music" Award.